Making sense of the world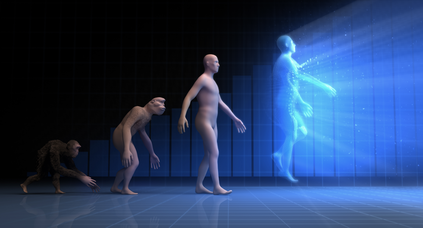 What is happening?
There is a lot of information, a lot of talk and a lot of confusion everywhere in the world right now so hopefully I can clarify the picture with a different perspective and give you hope for a bright future. An evolution is going on, humanity is being forced to heal its darkness, its negativity, its miss-alignment to spirit, to nature. We are in the process of expanding our consciousness from 3rd Dimensional awareness of survival and lack to a 5th Dimensional awareness of unity and co-operation.
Along your own healing journey you may have noticed that life became very uncomfortable before the healing happened, this is part of the process. No one does healing, self-growth and evolving work when life is easy and going great. It takes the pain and suffering of being uncomfortable to drive us to face our issues, to make changes, to face truth. That is what humanity as a whole is going through right now.
You may remember times when you felt raw, exhausted, outraged, angry, frustrated, scared and confused as you struggled to find answers, to face your shadows, to face that which you had been denying. You may still be having these feelings and that's ok. Actually its good, it means you are human, a soul having a human experience and that is what you are suppose to be doing.
When you look around the world through the news, social media, conversions, and even driving about you can see that people everywhere, in large amounts, are feeling raw, exhausted, outraged, angry, frustrated, scared and confused over a variety of issues, and it just seems like more things keep coming up to feel this way about. And feel we must.
If you are still reading this than I know you are aware of the bigger picture, this soul perspective of evolution. You know that humanity has been doing horrible things to each other for century, upon century. Our history is full of acts that could make our worst horror movies seem like child's play.
Every one of those memories are stored in our DNA, actually it is stored in the Akashic field around us and our experiences in this life 'tune' our DNA into the vibrations of these memories. This 'tuning' shapes how we see and interact with our environment and with each other. Healing occurs when we acknowledge the memory, release our attachment to it and choose something different.
There are so many different paths that all lead to healing, every modality from western medicine to alien intervention offers a process of healing that works for someone. So whatever resonates with you and leads you through the healing journey to truth is right.
So What Now?
Now it is time to take those final steps of action that will expand your existence into the 5D consciousness, as spiritual seekers we need to step into this awareness and start living it. We need to change the way we do human. We need to connect to true compassion and transform our relationships, our health, and our service across all areas of life. As each of us steps into this higher consciousness and transforms our personal lives we will also step into our power and lead others through the process.
The more I step into my awareness, the more I step into my power and transform my life the more hope, excitement and joy I feel for all of humanities future. These are exciting times, your soul came here now for a reason. This is the reason. The evolution of humankind. Let's do human different - together.
---
---